Mumbai is reeling under scorching heat. Temperatures soared to 39.4 degrees Celsius a few days ago, which is the highest in this year so far, after which the India Meteorological Department (IMD) issued a heatwave warning saying it could get worse in the next few days. If you've been feeling the effects of the sizzling hot weather and are looking to cool down, here are a bunch of cooling drinks to help you chill.
Dietician Sheela Tanna shares three recipes using coconut water, good ol' lassi and oranges:


Coconut water mojito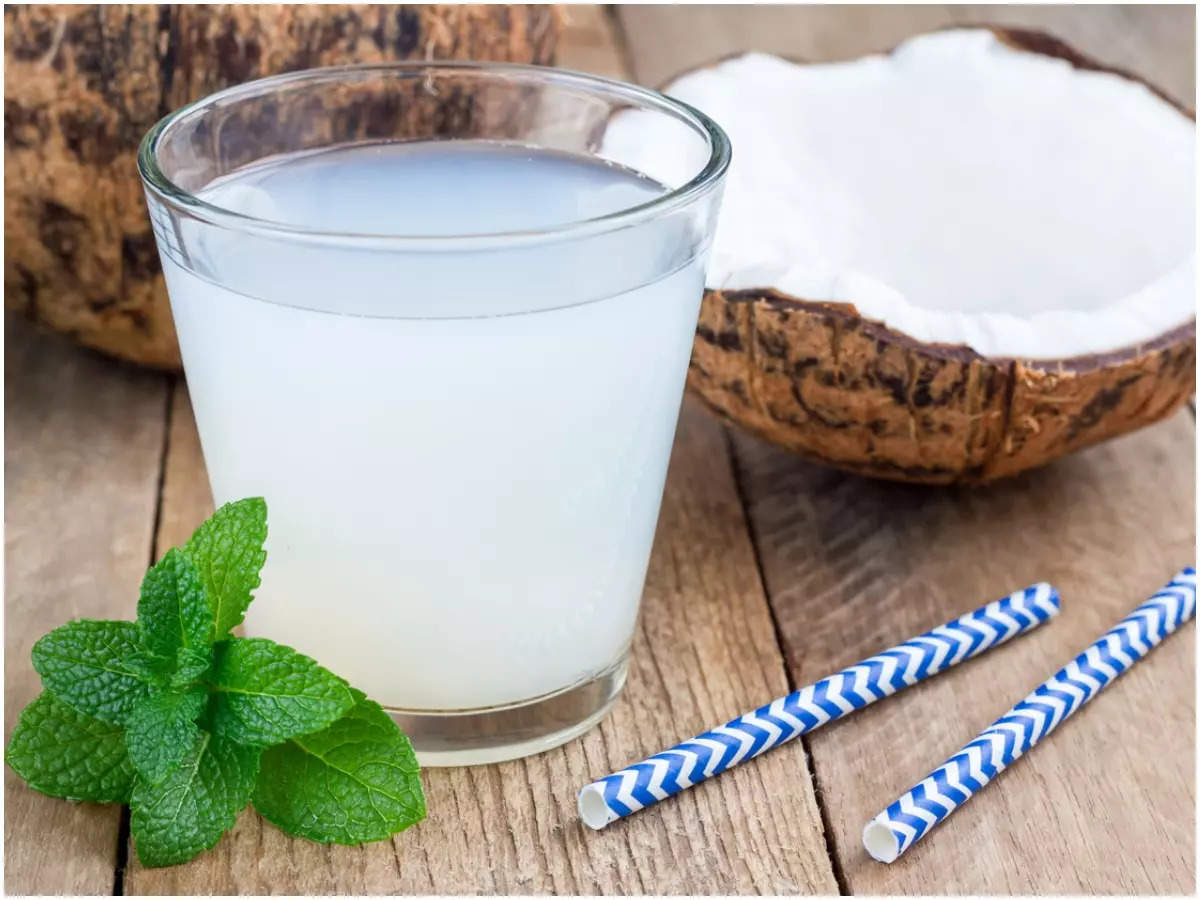 Mint leaves – 10

Lemon slices – 5
Coconut water – 300 ml

Soda – 100 ml

Ice cubes – 2

Blend all this together. Have it as a cooler.

Benefit: This is an isotonic, low-cal super drink to beat the heat instantly.
Lassi at its best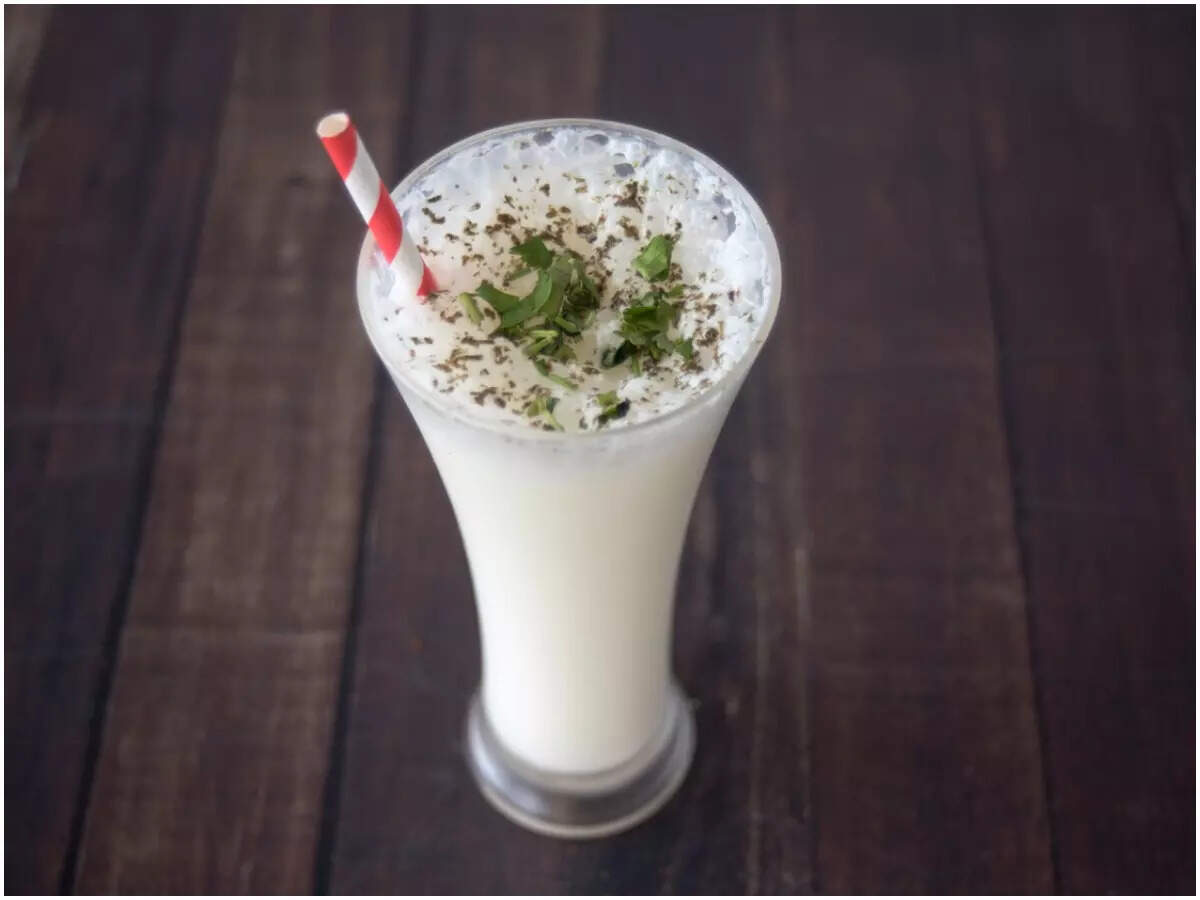 Low-fat curd – 1 cup

Rock salt – a pinch

Jeera – a pinch

Mint leaves – 10

Soda – 250 ml

Blend the above together and enjoy this lassi with a twist to beat Mumbai summer.

Benefit: Lassi never lets you down. It has a quick pick-me-up effect.


Lime n lemony orange juice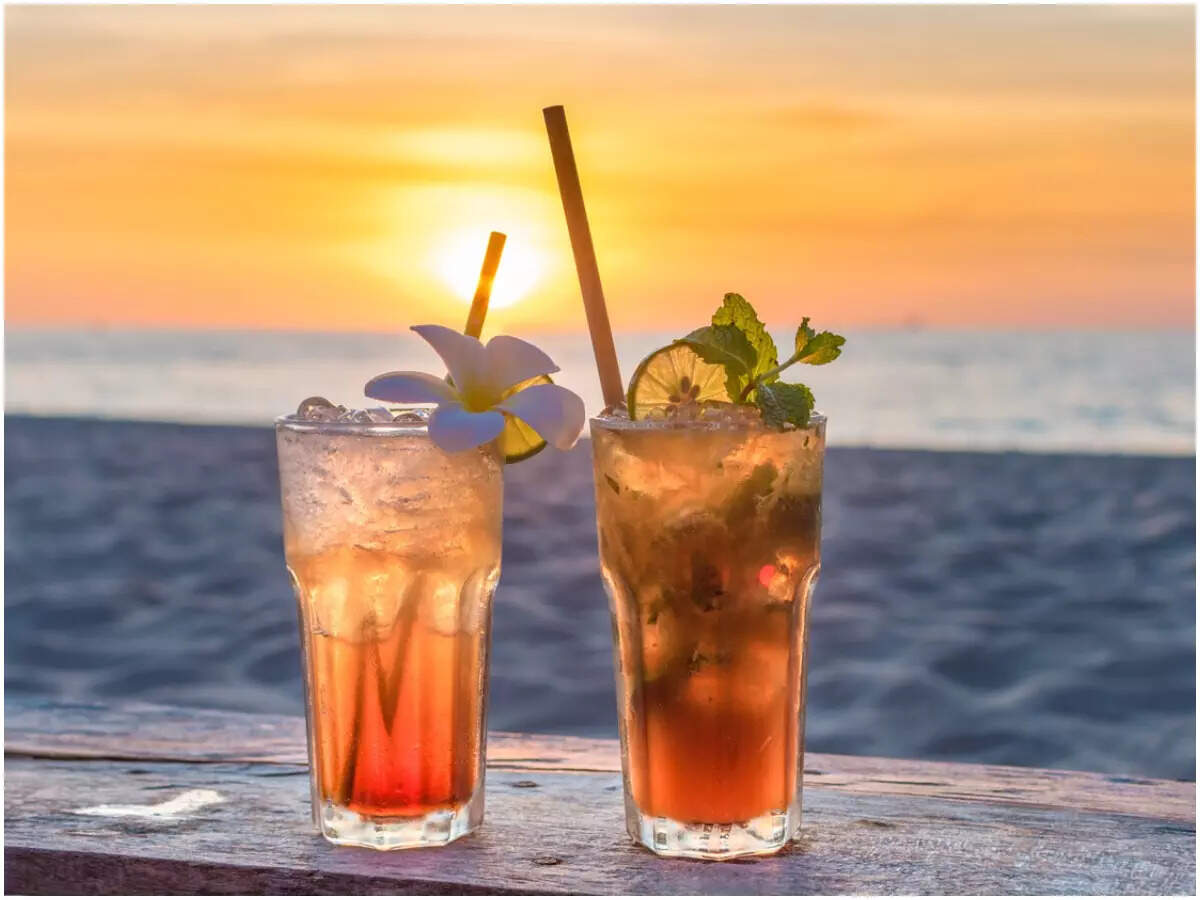 Freshly-squeezed cold pressed orange juice – 200 ml

Ice cubes – a few

Cold tonic water – 100 ml

Few slices of lime

Benefit: This is a vitamin C packed, extremely cooling instant energy booster drink.
Food expert Moumita S also shares a few delicious recipes.
She says, "Summer foods are mainly cooling, soothing and refreshing. I use mostly fresh seasonal vegetables and fruits to prepare easy to digest, nourishing dishes, which keep body cool and healthy. One must avoid sugary, deep-fried food and eat as per the season."
Dahi boondi green mango cold soup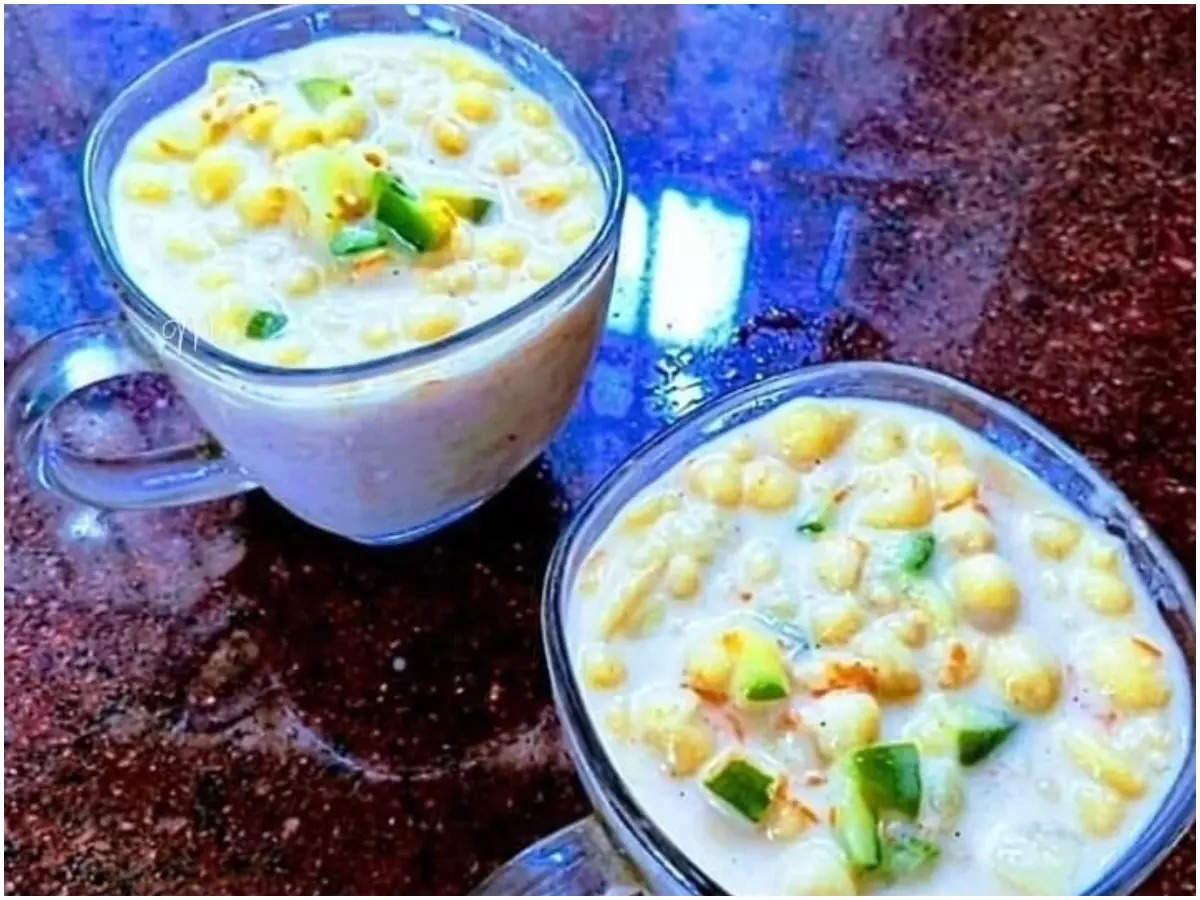 To make this: Take half portion of dahi (curd) and half portion of milk. Mix it well together. Add aamchur powder (dry mango powder) and black salt (a pinch). Pour it into the serving cups. Add grated cucumber. Garnish with boondi, small pieces of green mango with skin. Sprinkle chaat masala on top and serve this cold.
Lunch ideas

Moumita also shares two recipes for a quick, cooling
and easy lunch in the summer
Cooling colourful fruit salad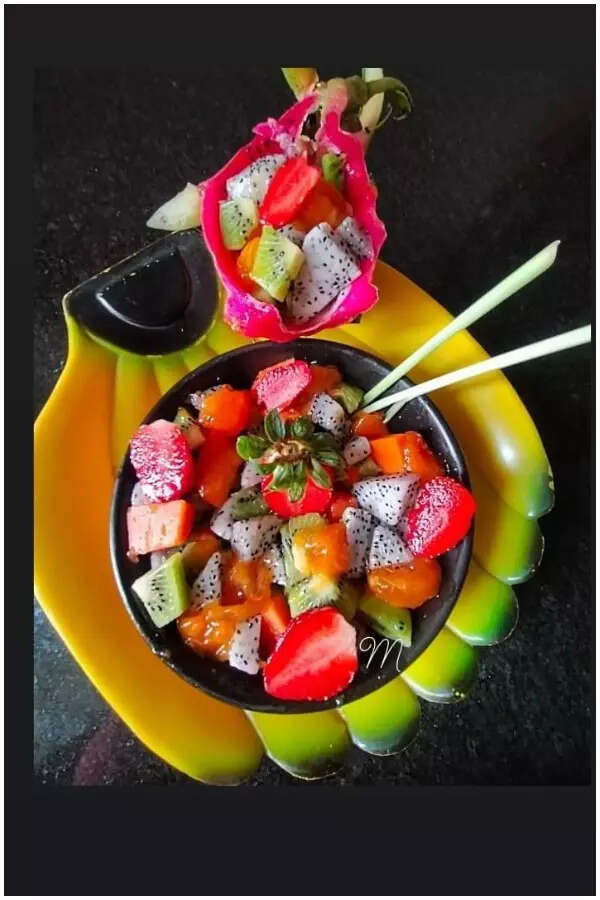 What you need:
Dragon fruit

Strawberries

Papaya

Kiwi
Cut all of these into cubes.

For the dressing – lemon juice, honey, aamchur powder (dry mango powder), pinch of black salt.

Cottage cheese-veggies colourful clear soup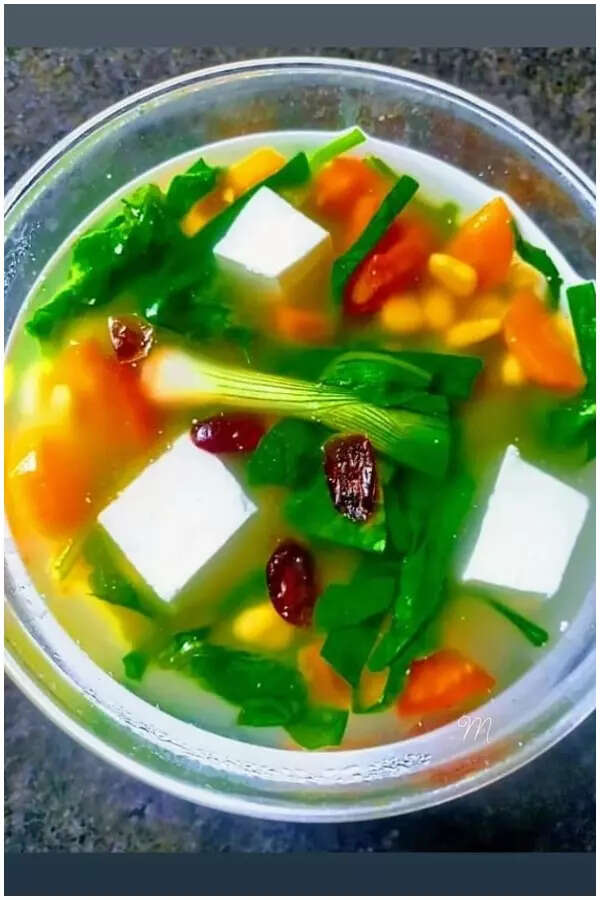 To make it, warm three cups of water. Add blanched corn, carrot pieces (1 medium size carrot), 1 tomato (cut in cubes), baby spinach (cut like strings) and a few pieces of spring onion. Switch off the gas. Garnish with fresh cottage cheese cubes and cranberries.